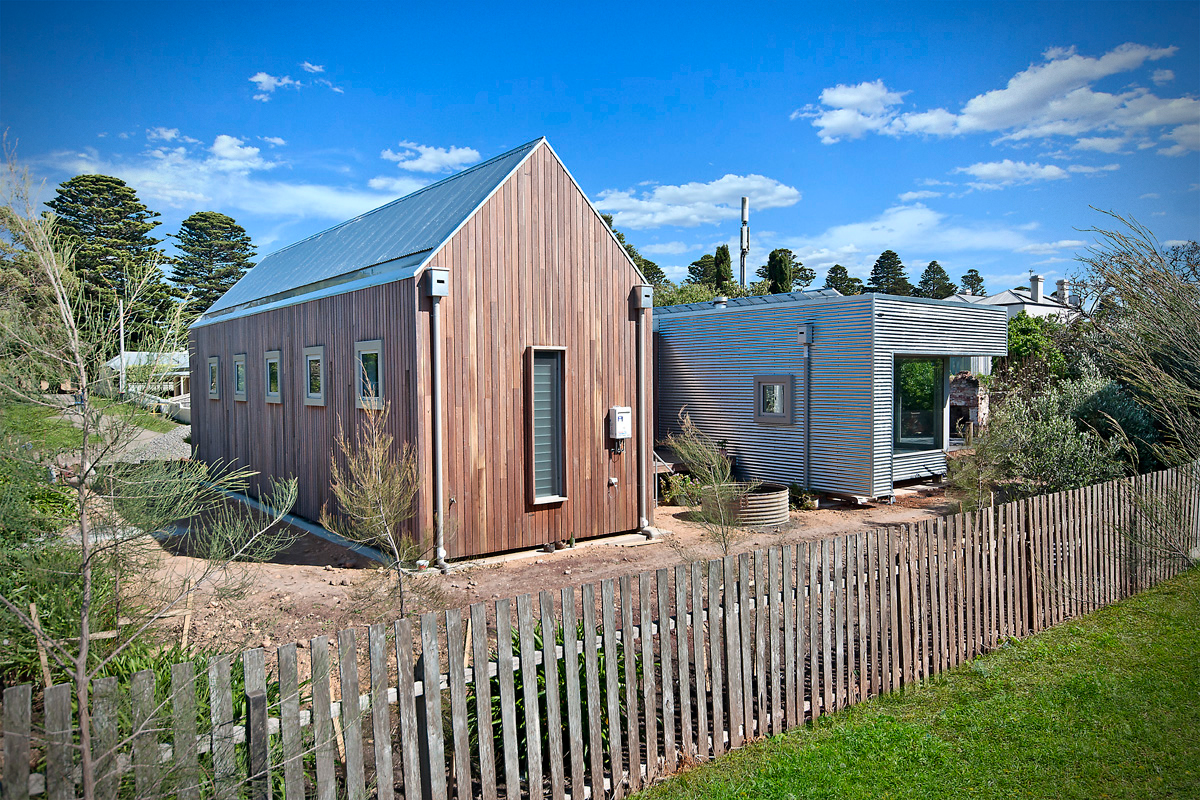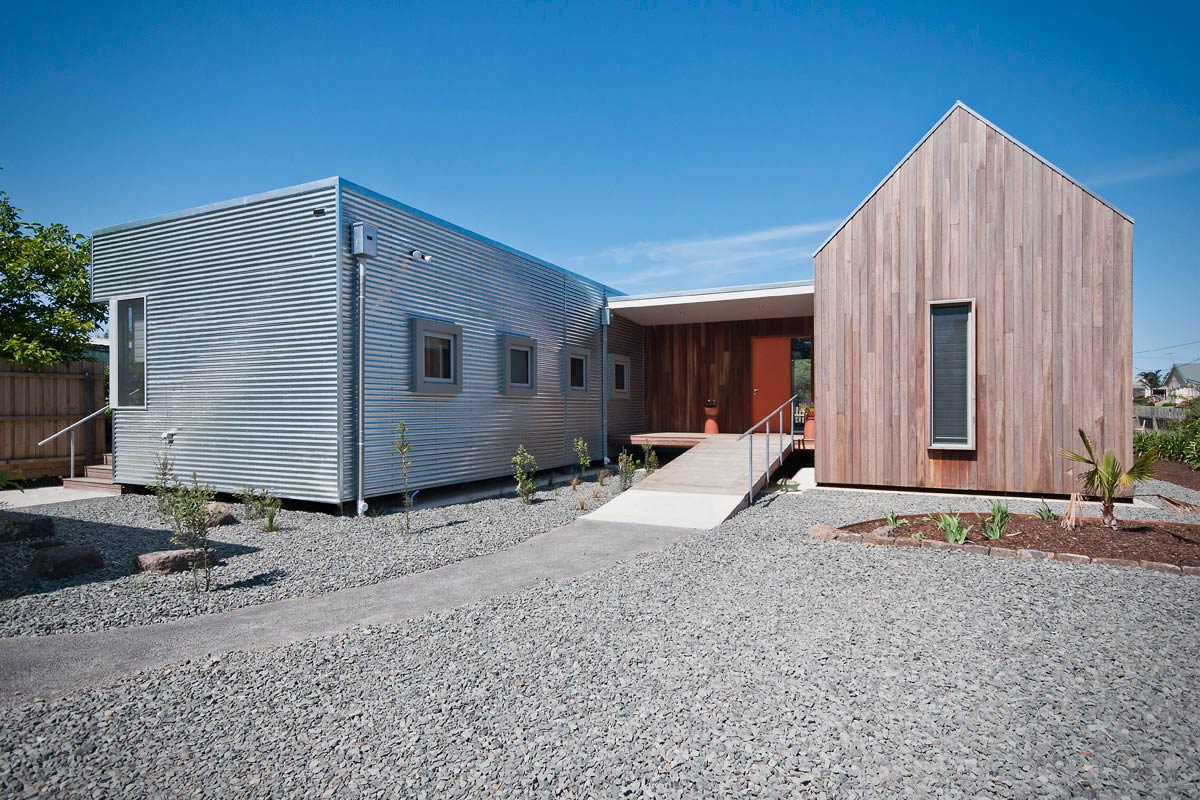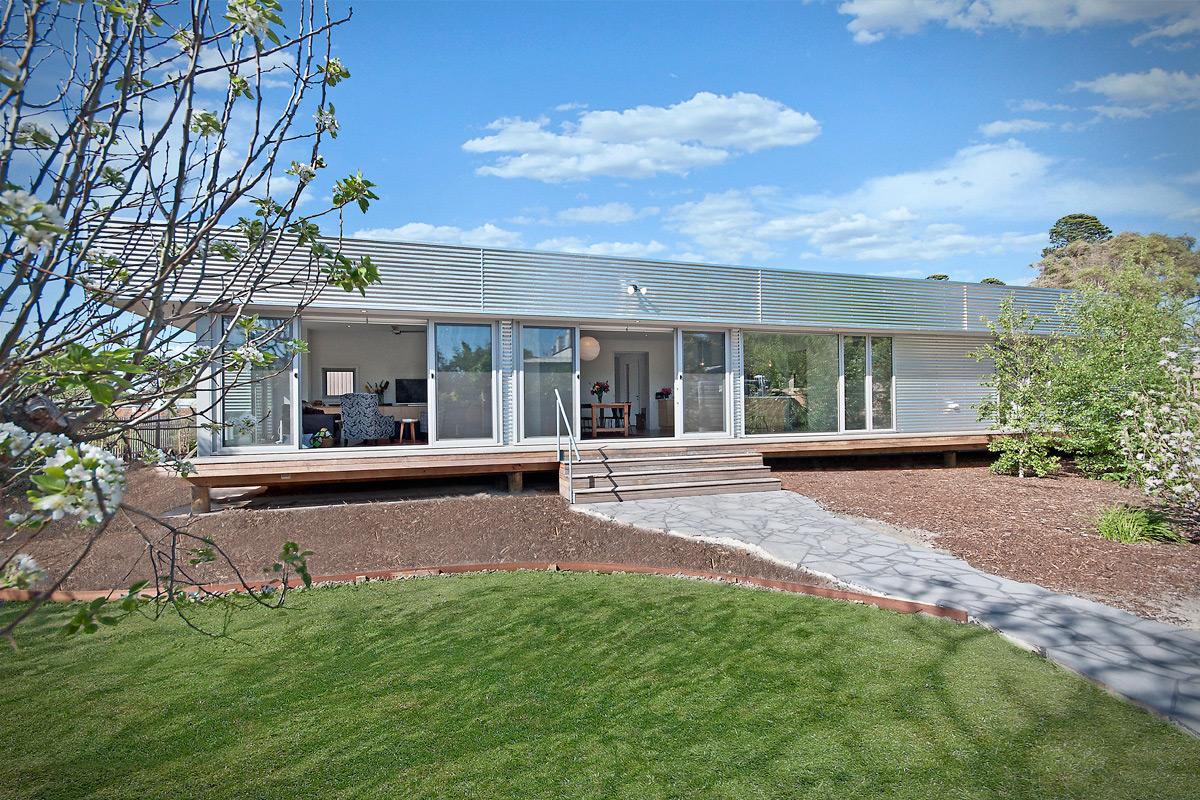 Floating Generations
Clients retiring from a warm Queensland climate have sought sanctuary in their passive, high performance, energy efficient home.
As an infill site on swamp like conditions set in an historic township, the new build needed to pay homage to its immediate built environment, whilst skillfully resolving the difficulties of the site.
The classic gabled building was given a modern twist with timber cladding and housed the sleeping quarters, giving balance to a contrasting, steel wrapped living pod bathing in northern light for solar gain.
A light weight building system incorporating reverse skin technology for thermal banking and a "hebel" power panel system for the floor was utilised, this allowed a light footprint on the problematic soil.
This building had been designed for 'all ages' living. Sitting front and centre of the design are ramps, wide doorways, wheelchair friendly bathrooms, private courts, radiant heating and low maintenance finishes. These features are conducive to harmonious intergenerational living.